SMART FIRE SAFETY AND EMERGENCY SYSTEM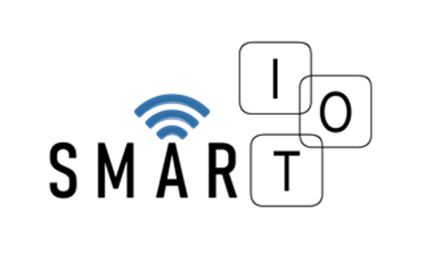 Lingjack SMART Fire Safety and Emergency System is a One-Stop Platform that integrates active monitoring, automatic testing, fault/non-compliance notification, corrective action & resolution management and record keeping & reporting in a straight-forward and efficient workflow.
It serves to help Owners and Maintainers to enhance their premise Safety Preparedness, reinforce the Fire Code compliance using digitalisation and technology to reduce manpower, time and cost.
It also serves as a Platform that Authority could rely on to increase oversight effectiveness.

Event-Based Monitoring : Reinforce Fire Code Compliance At The Same Time, Reduce manpower, Time, Cost,
Current fire code mandates a monthly inspection which takes a lot of time and effort. This is the responsibility of owners/occupants. With Smart Monitoring and Control System, fire safety products are electronically monitored. Through Event-Based Monitoring, users are alerted for faults or potential no-compliances situations against current fire code requirements.

One Common Fire Safety & Emergency Platform : Smart Monitoring and Control System
It is a one-stop, common fire safety and emergency platform for building owners, in-house inspectors, 3rd party service agents to manage and maintain fire safety products.
Smart Nodes on Fire Safety Products actively monitor different critical areas (eg leakage, blockage, tampering etc) and communicates on a  secure mesh low energy network. Through the Cloud-based Command Centre. Users monitor, initiate tests, plan schedules and receive alerts for faults and potential fire code non-compliances via a Browser or Mobile app
Enhance Your Fire Safety Preparedness
Lingjack Digital's SMART Fire Safety and Emergency enhances the Fire Safety Preparedness of your office, building, warehouse etc critical premises. Ensuring that fire safety products like fire extinguishers, exit, emergency lights etc are always operational ready for use during emergencies.
Workflow Management
The Smart Fire Safety and Emergency System incorporates an easy-to-use and efficient workflow which includes
(1) 24/7 active monitoring,
(2) Remote automated testing,
(3) Non-compliance detection and notifications,
(4) Corrective Action & Resolution,
(5) Records/Reports.

Wire Free, Battery Operated
Smart Nodes are Battery Operated. No costly wiring infrastructure costs.

Non Instrusive Monitoring
Maintain operational integrity of Customer's assets that are monitored and controlled.
Does not involve expensive changes in existing systems.
SMART COMMAND CENTRE:
AnyTime, AnyWhere, Live Interactive & Secure Monitoring and Control
It is more than a Dashboard, The Command Center provides users with an interactive interface to manage and execute operational tasks remotely and efficiently within a secure environment. It also performs data analysis, trending etc, providing more insights.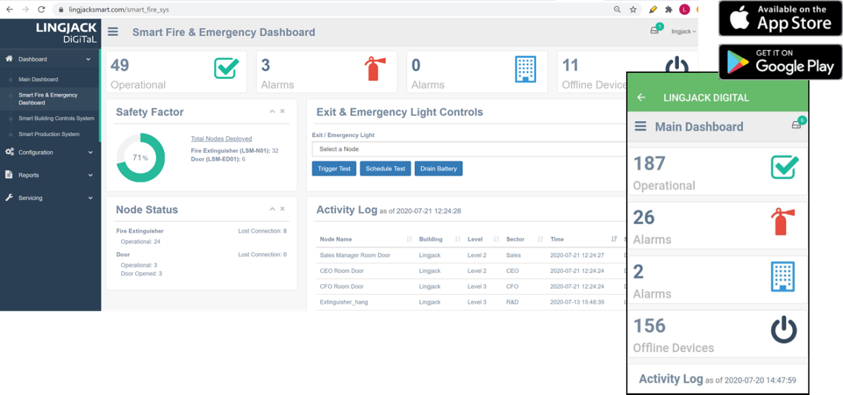 Secure with SHA 256bits RSA Encryption with Password Control.
Interactive Graphical User Interface.
Available on Web and Mobile App.
Full Activity Log.
Event and Alerts Management.
Remote Activation of Built In Test
Maintenance Planning, Schedule Tests.
Fault/Non-Compliance Management, Report Generation.
Data Analysis. Trending.
SITUATIONAL MONITORING AND ALARMS DETECTION
FIRE SAFETY PRODUCTS MONITORING, CONTROL AND TESTING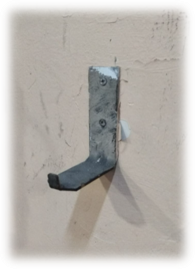 Missing Fire Extinguisher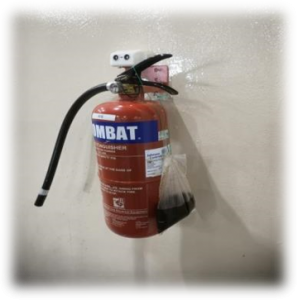 Foreign Objects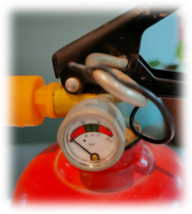 Leaked Fire Extinguisher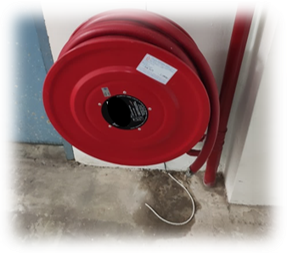 Hose Leakage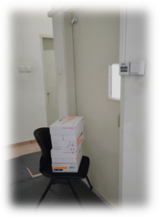 Fire Door Obstruction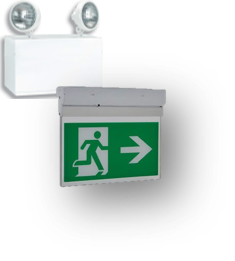 Emergency & Exit Light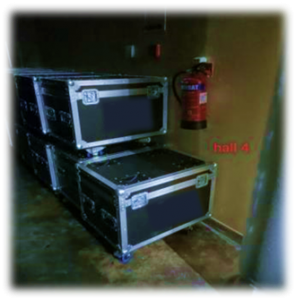 General Obstruction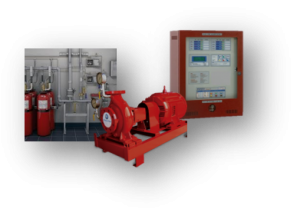 Fire Fighting Assets eg Pump, Sprinkler System, Fire Panel etc
ENVIRONMENTAL MONITORING, HOTSPOT DETECTION
Temperature and Humidity Sensing
Hot Spot Alarms