Welcome To Lingjack Digital
Lingjack DiGiTaL is the Technology arm of Lingjack Holdings, whose core business spans across Life Saving, Environmental Solutions, Digital Technology, Deck Machinery and Dormitory.
In Lingjack Digital, we believe in delivering Innovation and Value to our Customers through the creative integration of technology and work processes.
We listen and understand our Customers' problems. We conduct applied technology research to deliver practical and cost-effective digital solutions to solve real-life operational issues.
SMART MONITORING AND CONTROL SYSTEM
We make IoT work for you.

Solve Real-Life Operational Issues

Maximize Operational Efficiency, Productivity

Reduce Manpower, Downtime, Cost
Multi-Dimensional Solutions For Everyone

Secure Infrastructure

Flexible And Customizable Solution For Different Industry Needs

Data Analysis

Active 24/7 Monitoring, Control and Notifications

Efficient Work Flow

SMART Wireless Network
Fully meshed, self healing network architecture
Automatic routing, auto-sensing of link failures and re-routing
Auto channel selection to avoid interference
Support multiple gateways for redundancy and load balancing
Node-to-Node communications encrypted to 256bits
Low power wireless technology, battery operated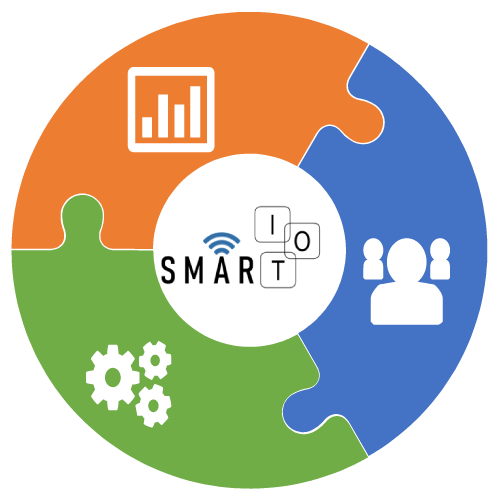 SMART Command Centre
Cloud-based Interactive, User Friendly Dashboard
Monitors, Controls and Notifies
Fault Trending, Alerts based on Abnormalities, Machine Learning & AI
Simple and Efficient Workflow Management
Asset Management

In-House Technical R&D Team
Optimized PCB Board Design
Firmware and customized logic development
Integrated Nodes with multi-role sensors
SMART Monitoring and Control System - How it Works ?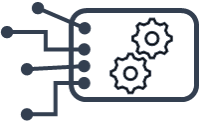 SMART Nodes
A SMART Node integrates within itself the intelligence to monitor, control and alert on the connected device or situation.
It integrates multiple sensors and analog/digital interfaces within a compact enclosure. Monitor, control and alert logics are programmable to suit different operational needs eg. Fire Safety & Emergency, Flood Control, Building Control etc
Nodes are battery operated with typical 5 years life-span. It provides for infrastructure free installation which saves money, labour and time.

Wireless Mesh Network with Optimal Routing and Encrypted Communications.
Our intelligent Mesh Network allows SMART Nodes to inter-communicate wirelessly, reliably and securely. The Mesh architecture automatically chooses the most optimal communication routes and provides fail-over in event of link failures. Data are encrypted up to 256 bits for security.
A single network is able to support 10 000 nodes.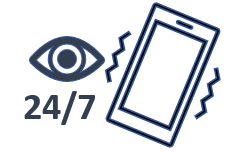 Active Remote Monitoring Control and Alerts, 24/7, Anytime, Anywhere
Users monitor and control devices through a unified Dashboard available on Browser or Mobile App.
User Role Management with different access rights and notification settings.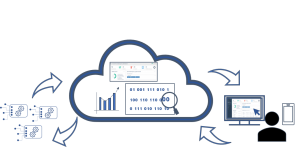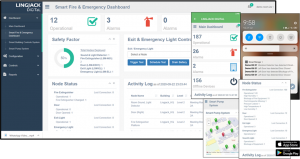 Command Centre – Secure and Unified Control and Management
The Command Centre provides a Secure and Unified Platform for Users to manage and control different operational domains.
Information are collected from SMART Nodes to form an Integrated Overview of Live Statuses, Remote Control, Alerts and Notifications.
Key features include:
Map integration, Diagrammatic Presentations and Dashboards
Abnormalities Detection and Alerts
Data Analysis with Trending, Machine Learning & AI
Integrated WorkFlow with Asset, Service and Maintenance management
Activities, Event Logs and Reports
Lingjack Digital provides SMART IoT solutions to different Customers in various domains.
SMART Fire Safety & Emergency
Enhance Fire Safety Preparedness
Reinforce Fire Code Compliance
Work Smart, Get Notified, Any Time, Anywhere
Operational, Easy-To-Use Workflow
Reduce Inspection Manpower, Time, Cost
SMART Building
SMART Pump Monitor & Control
SMART Energy and Water Meter Monitor
Green Mark Sustainability
SMART Environment
Temperature Humidity & Indoor Air Quality
Farming, Climatic Monitoring & Control
Flood Detection and Alert